_______________________________________________
Elizabeth McKenzie
in conversation with Gail Tsukiyama
The Dog of the North
Corte Madera Store
Sun., March 19, 2023 • 1:00pm PT

_______________________________________________
_______________________________________________
---
A Conversation with Karen Joy Fowler
Offsite & Ticketed Event at UCSC's Hay Barn. Cosponsored by The Humanities Institute at UC Santa Cruz & Bookshop Santa Cruz
---
A LITERARY SOIREE WITH ELIZABETH STROUT
In Conversation with Elizabeth McKenzie
Offsite & Ticketed Event at DNA's Comedy Lab
Cosponsored by The Humanities Institute at UC Santa Cruz & KAZU 90.3
---
Tuesday, October 15, 2019 at Bookshop Santa Cruz–with Wallace Baine, Elizabeth McKenzie, Liza Monroy, Micah Perks, and Peggy Townsend, moderated by Amy Ettinger & Dan White
---
SABATO 22 SETTEMBRE 2018 ORE 19:00
Auditorium della Regione
Incontro con Elizabeth McKenzie. Presenta Chiara Valerio
---

---

---

---
Catamaran Writers Conference, August 6-10, Pebble Beach, California.
---
ROBERT AND ADELE SCHIFF FICTION FESTIVAL, April 5-7, 2017, University of Cincinnati. Featuring Catherine Lacey, Elizabeth McKenzie, Antonio Ruiz-Camacho, and Jung Yun
Fiction Reading: Catherine Lacey & Jung Yun
►April 5, 2017; 7:00 p.m.
►Tangeman University Center 400C
Panel: "The Engines of Fiction"
►April 6, 2017; 11:00 a.m.
►Tangeman University Center 400A
Fiction Reading: Elizabeth McKenzie & Antonio Ruiz-Camacho
►April 6, 2017; 7:00 p.m.
►Tangeman University Center 400A
Panel: "The Writer as Reader" 
►April 7, 2017; 10:00 a.m.
►Location TUC 417ABC
---
April 8, 2017
---
Tucson Festival of Books, March 11-12, 2017
Feb. 10, 2017 Close the Gap CA, Palo Alto
1/17/2017
COPPERFIELDS BOOKS-CALISTOGA
1330 LINCOLN AVE
CALISTOGA, CA 94515-1702
7:00 PM
1/19/2017
BOOK PASSAGE
51 TAMAL VISTA BLVD
CORTE MADERA, CA 94925-1145
7:00 PM
1/23/2017
BOSWELL BOOK COMPANY
2559 N DOWNER AVE
MILWAUKEE, WI 53211-4242
7:00 PM
1/24/2017
LEFT BANK BOOKS
399 N EUCLID AVE
SAINT LOUIS, MO 63108-1245
7:00 PM
1/25/2017
WATERMARK BOOKS
4701 E DOUGLAS AVE
WICHITA, KS 67218-1012
6:00 PM
1/26/2017
A CAPPELLA BOOKS
208 HARALSON AVE NE
ATLANTA, GA 30307-2534
7:00 PM
1/27/2017
AVID BOOKSHOP
493 PRINCE AVE
ATHENS, GA 30601-2448
6:30 PM
1/31/2017
POWELL'S BOOKS
1005 W BURNSIDE ST
PORTLAND, OR 97209-3114
7:30 PM
---
Miami Book Fair
National Book Award Nominees: Fiction
Saturday, November 19 @ 3:30 pm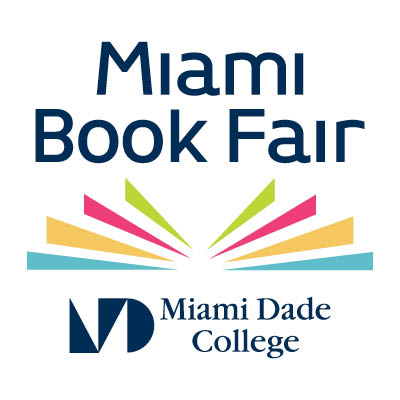 This year's nominees of the prestigious National Book Foundation's National Book Awards in Fiction present selected readings.
Karan Mahajan, The Association of Small Bombs (Viking Books)
Colson Whitehead, The Underground Railroad (Doubleday)
Jacqueline Woodson, Another Brooklyn (Amistad)
Chris Bachelder, The Throwback Special (W.W. Norton & Co.)
Elizabeth McKenzie, The Portable Veblen (Penguin Press)
Adam Haslett, Imagine Me Gone (Little Brown & Co.)

---
AWP: Jonathan Franzen & Elizabeth McKenzie
Friday April 1, 2016
01:30 pm
Franzen photo credit: Watter Al Bahr
At this year's Association of Writers & Writing Programs Conference in Los Angeles, The Center For Fiction will present author Jonathan Franzen (Purity) in conversation with Elizabeth McKenzie (The Portable Veblen).
---
The Book Stall at Chestnut Court
811 Elm St.
Winnetka, IL 60093-2236
Thursday, March 3, 2016
7 p.m./in conversation with Christine Sneed
Christine Sneed's third book, the novel Paris, He Said (Bloomsbury USA) was published on May 5, 2015.  Bloomsbury's Spring 2015 catalog is viewable here.
Along with being named a finalist for the 2010 Los Angeles Times book prize in the first-fiction category, her first book, Portraits of a Few of the People I've Made Cry won AWP's 2009 Grace Paley Prize, was awarded Ploughshares'  John C. Zacharis prize, and was chosen as Book of the Year by the Chicago Writers Association in the traditionally published fiction category.  Portraits was also longlisted for the Frank O'Connor International Short Story prize and was named one of the seven best books of the year by Time Out Chicago. Her second book, the novel Little Known Facts, won the Society of Midland Authors Award for best adult fiction 2013, was named one of Booklist's top ten debut novels of 2013, and best new book by a local author by Chicago Magazine.
---
2523 N. Kedzie
Chicago, IL
Friday, March 4, 2016
6:30 pm/in conversation with Peter Ferry
Peter Ferry's stories have appeared in McSweeney's, Fiction, OR, Chicago Quarterly Review and StoryQuarterly; he is the winner of an Illinois Arts Council Award for Short Fiction. He is a frequent contributor to the travel pages of The Chicago Tribune and to WorldHum. He has written two novels, Travel Writing, which was published in 2008 to international acclaim, and Old Heart, which was published in June, 2015 and has been named the Chicago Writers Association Book of the Year. He lives in Evanston, Illinois and Van Buren County, Michigan with his wife Carolyn.
---
Celtic Knot, Evanston, IL
Saturday, March 5, 2016
4-6 pm/in celebration with the Chicago Quarterly Review and Catamaran Literary Reader. Also reading: S. Afzal Haider, Eleanor Spiess-Ferris, Susan Sensemann, Umberto Tosi
---
Cafe Society at Kaleidoscope with Jane Vandenburgh
109 Park Place, Richmond, CA
February 26, 7-9 pm
---
Loyola Marymount University Events, Los Angeles, CA
Monday, February 22 at 7:30pm to 9:00pm 
English Village, University Hall, Suite 3800
---
Book Passage
51 Tamal Vista Blvd
Corte Madera, CA
Friday, February 19, 2016, 7 p.m.
---
Bookshop West Portal
80 West Portal Ave.
San Francisco CA 94127-1304
Thursday, February 18, 2016
7 p.m./ In conversation with Scott Hutchins
Scott Hutchins currently teaches at Stanford University. He was a former Truman Capote fellow in the Wallace Stegner Program at Stanford. His work has appeared in StoryQuarterly, Five Chapters, The Owls, The Rumpus, The New York Times, San Francisco Magazine and Esquire, and was recently set to music.  He is the recipient of two major Hopwood awards and the Andrea Beauchamp prize in short fiction.  In 2006 and 2010, he was an artist-in-residence at the Cité Internationale des Arts in Paris. His novel A Working Theory of Love was a San Francisco ChronicleBest Book of 2012 and has been translated into nine languages.
---
2 Railroad Avenue
Danville, CA
Monday, February 15, 2016
7 pm
---
Literati Bookstore
124 E. Washington St.
Ann Arbor, MI 48104-1905
Tuesday, February 2, 2016
7 p.m.
---
The Regulator Bookshop
720 9th St.
Durham, NC 27705-4877
Wednesday, February 3, 2016
7 p.m.
---
Square Books
160 Courthouse Square
Oxford, MS 38655-3998
Thursday, February 4, 2016
6 p.m.
---
 Vroman's Bookstore
695 E. Colorado Boulevard
Pasadena, CA 91101-2116

Monday, February 1, 2016
7 p.m. 
---
Elliott Bay Book Company
1521 10th Avenue
Seattle, WA 98122
Thursday, January 28, 2016
7 p.m.
---
Bookshop Santa Cruz
1520 Pacific Avenue
Santa Cruz, CA 95060
Wednesday, January 20, 2016
7 p.m. / In conversation with Rick Kleffel
Rick Kleffel reports on literature, technology and whatever he can talk his editor into for National Public Radio. He hosts an hour of literary and theatrical talk Sundays at 6 PM Pacific Time on NPR Affiliate KUSP, 88.9 FM for the California Central Coast, and online at http://kusp.org/live. He rarely sleeps and sometimes plays electronic music.

---